Class Schedule - 2021/2022 Season





Due to the COVID-19 crisis, the Guild will not be meeting in person through at least December 2021. For the safety of patrons and staff, Textile Center is open by appointment only. Until we can meet again in person, classes will be conducted via Zoom. We hope you will participate, supporting our guild and instructors. For now, this will be our best option to stay connected and keep our hands busy! Once the Textile Center is able to be fully open, 'in person' guild activities can resume. If you have any questions, please contact Debbie Johnson at

debjohnson58@gmail.com

.

You can check Textile Center's website directly for their current information, be inspired, check out library books, shop, or schedule a visit appointment.



Textile Center page

<! Registrations are to be received by registration deadline indicated for each class.

<! Registration information and form can be found in the "Forms" tab above.
<! <!
Weaving on
Lake Superior
Beach Stones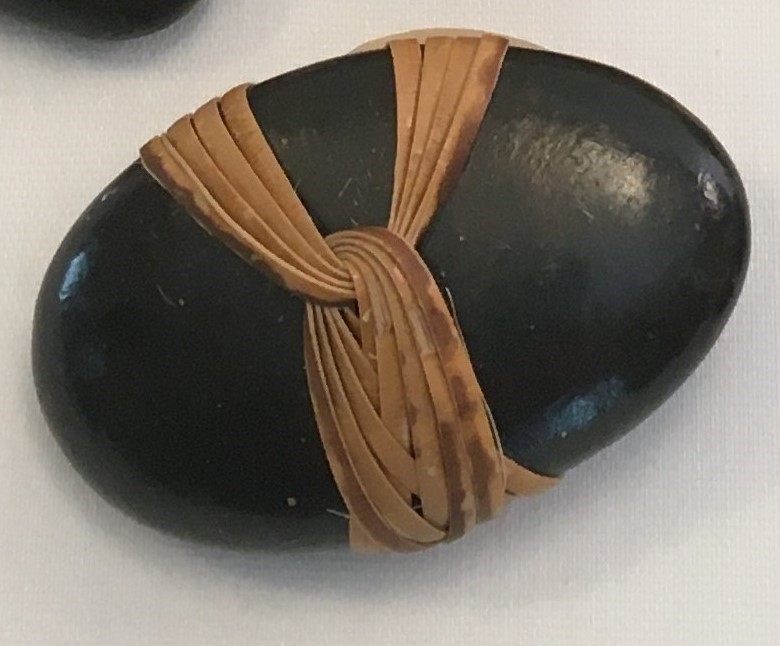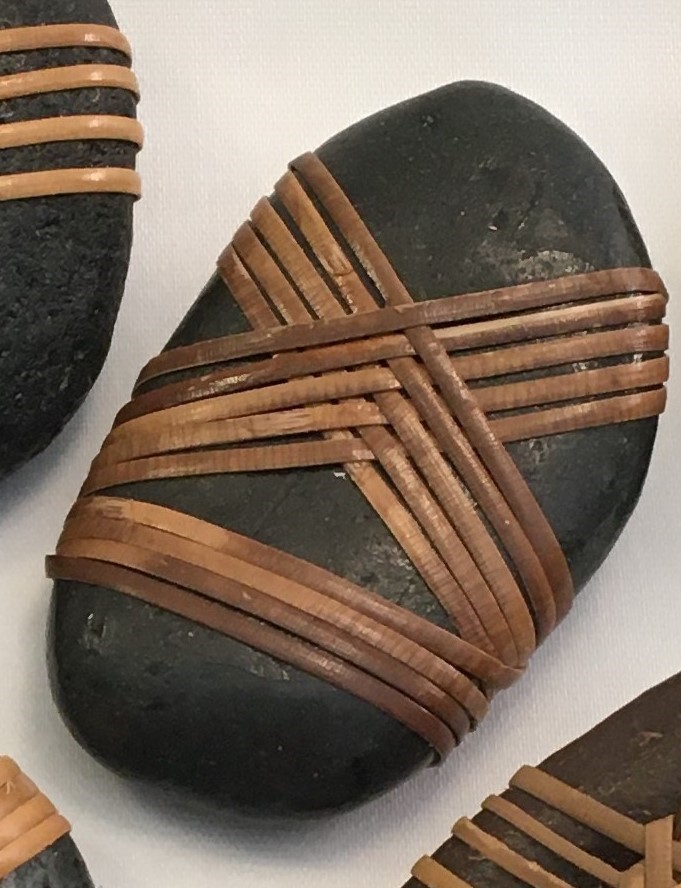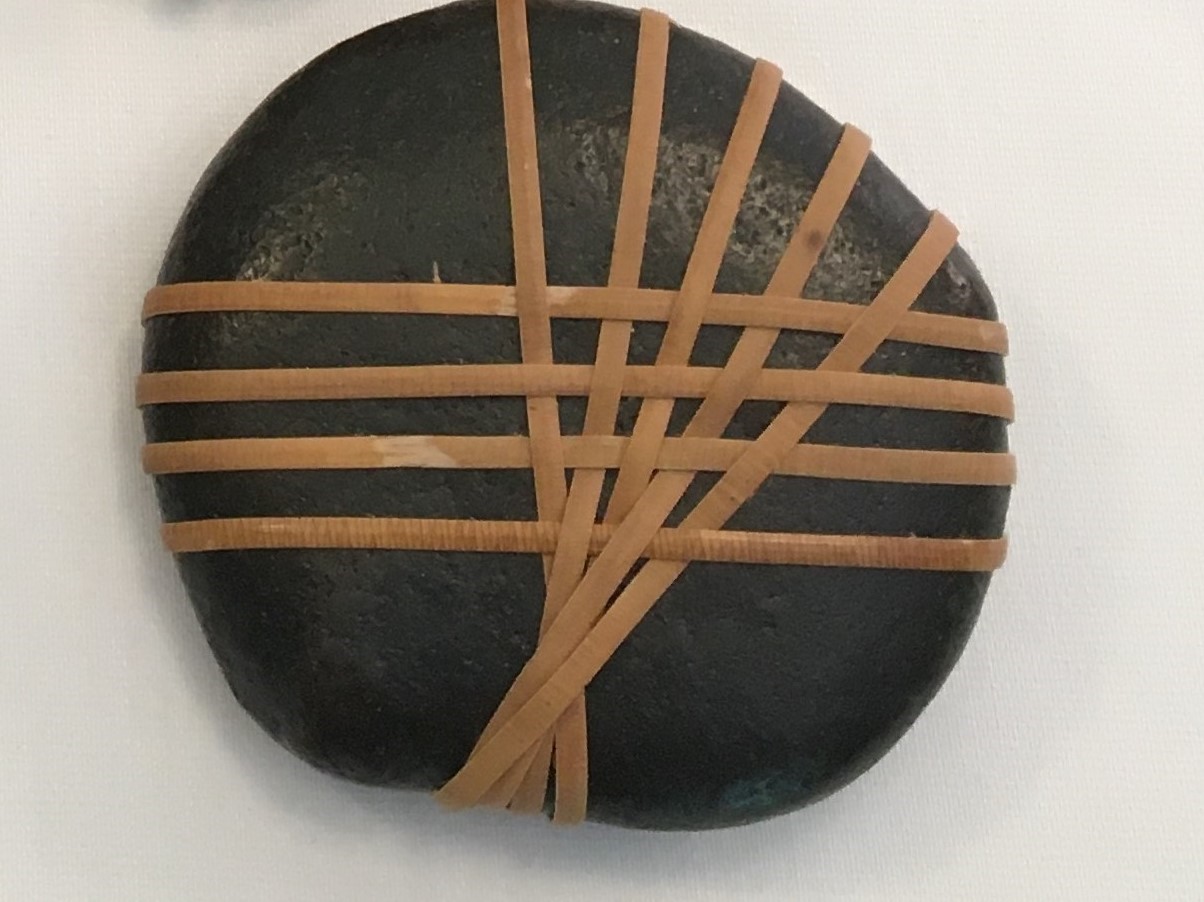 Roseville Central Park, Lions Shelter – 2527 N Victoria St., Roseville (rain or shine) 9:30 AM – 2:30 PM
Even though we are outdoors, masks are mandatory, no exceptions.
We will work on 3 variations.
More information is in the August Newsletter via this link:
Plesae use this special registration form at the following link:
$25.00 – Guild membership must be active. Membership can be renewed the day of class.
Debbie Johnson
9:30 am
-
2:30 pm
Coiliing on a Gourd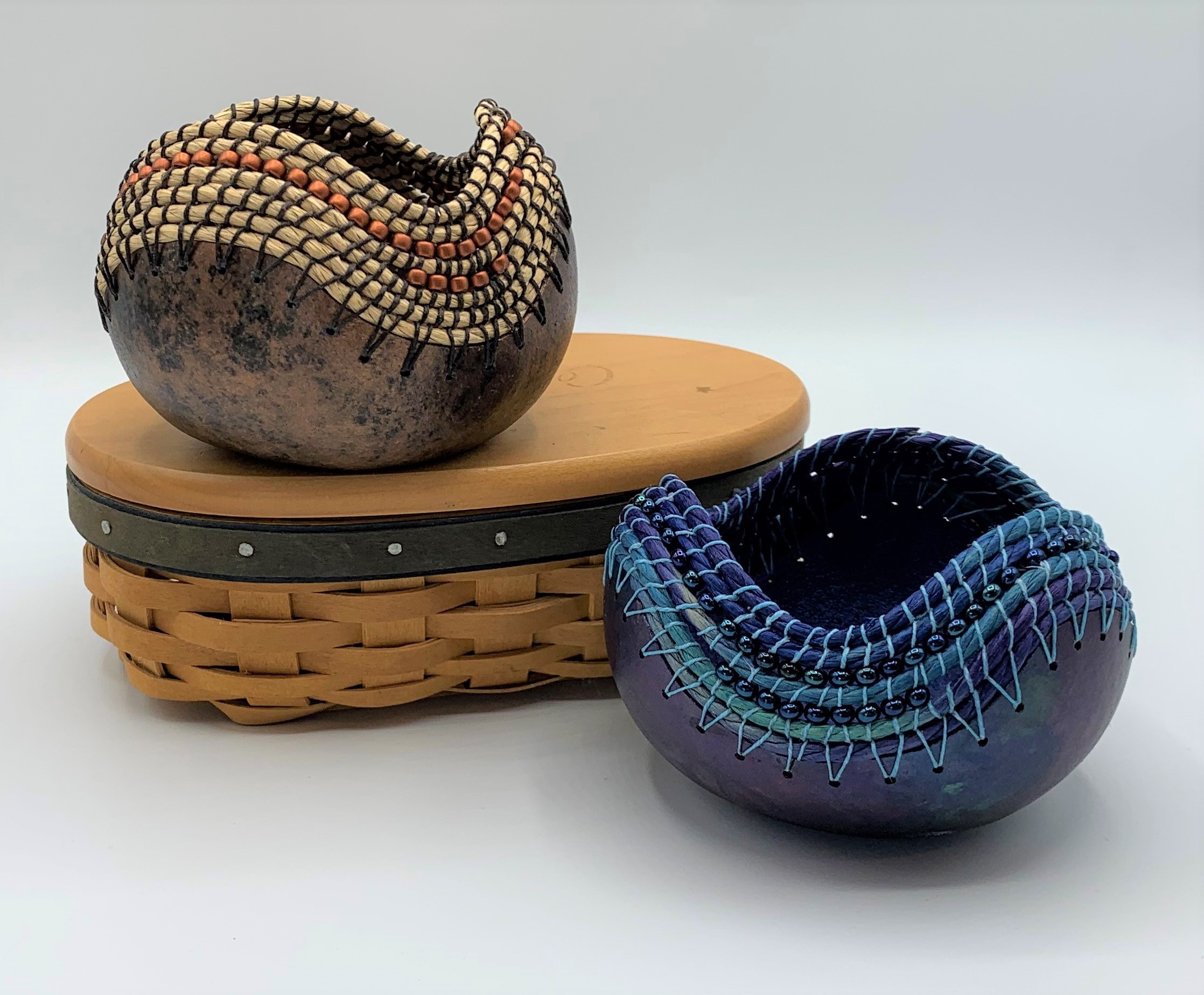 We are delighted to have nationally recognized gourd weaver Jane A. Wilson as our October instructor! Originally from Kansas, Jane began working with gourds in 2007. She found they offer the opportunity to coil, twine, carve, and wood burn. She also makes use of paints, stains, and inks (often on the same piece) in the creation of her original gourd art. Coiling has become her favorite technique and she has developed a way of dyeing cord to match the colors she uses on her gourds. An award-winning gourd artist, Jane recently won Best of Advanced Division at the Missouri Show Me Gourd Art Festival. She placed third in a national gourd weaving competition sponsored by the American Gourd Society and her gourd art has been featured in the society's GOURD magazine.
Kit includes pre-cut, cleaned and finished 4 ½" - 5" gourd (ready to weave), hand dyed cord, beads, drill bit, needle, sharpie, waxed linen thread and color, step-by-step instructions with detailed photos. Students will need a drill, scissors, pencil and awl.
Color choices (indicate option on registration form):
<![if !supportLists]> 1. <![endif]> Metallic finish with three colors (purple, turquoise and blue), the cord is also dyed in those variegated colors then they pick the color of thread
<![if !supportLists]> 2. <![endif]> Natural finish with a coppery finish gourd with natural cord, copper beads and brown thread.
$70
(Guild membership required). Registration limited to the first 10 members (registration form attached). Registration deadline: September 25, 2021



More information is in the August Newsletter via this link:

Plesae use this special registration form at the following link:




Jane Wilson, Gourd Artist
9:30 am
–
12:30pm

<lunch break>

1:00pm
–
4:00 pm
drill, scissors, pencil and awl